About
Sample Event


Join us on sample date

About The 3-2-1 Ride
The 3-2-1 Ride is The Woiner Foundation's largest annual fundraising event. It was started in 2013 by Jessica and Ric Fera, Rita Woiner and Gray Patton. 3-2-1 Ride stands for 3 Rivers, 2 Causes, 1 Goal. Our goal is to end melanoma and pancreatic cancer. Thanks to the generosity of our riders, donors, sponsors and volunteers, the ride has raised more than $130,000 in its first 3 years. This money has been used to fund important research, support local patients and families, spread awareness, and educate people about early detection and prevention.
Who We Are
Jessica Woiner Fera is the e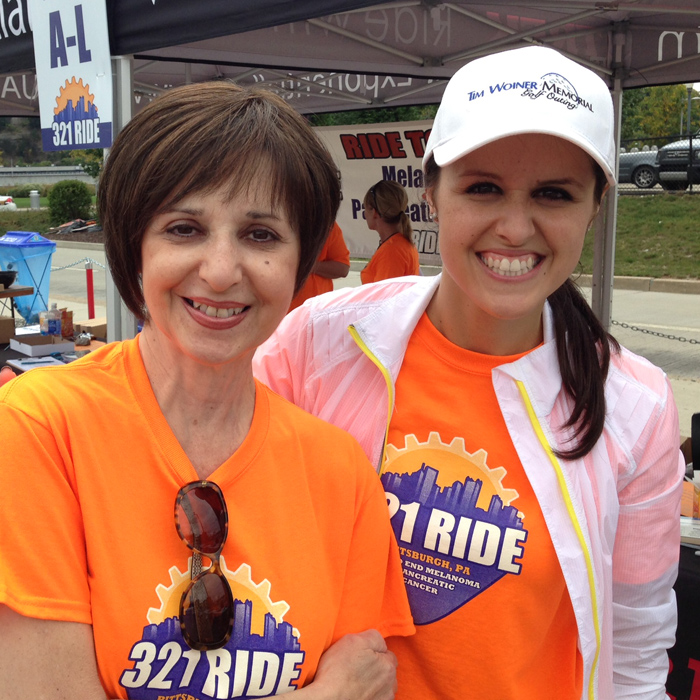 xecutive director of The Woiner Foundation and the 3-2-1 Ride. She is dedicated to spreading awareness and fundraising for research to help end melanoma and pancreatic cancer.
Jessica has felt the devastating effects of both of these diseases first hand. Her father, Tim Woiner, passed away in April 2010 at age 59 after a three-year battle with melanoma. Her mother, Rita Woiner, passed away in April 2014 at age 61 after a 3.5 year battle with pancreatic cancer, and her husband, Ric, has been treated for Stage 1 melanoma twice.
Since August 2012, Jessica has served as a patient advocate for UPCI Melanoma and Skin Cancer Program's SPORE (Specialized Program of Research Excellence) in skin cancer. The overall goals of the SPORE are to improve the detection and treatment of skin cancer. Jessica was asked to join the SPORE by the program's director, John M. Kirkwood, MD, and it's a title which she is honored to hold.
Jessica is the Promotion Manager at WPXI-TV. When she's not working, Jessica enjoys spending time with family, friends and her Yorkie, Gracie. She also loves traveling and biking on Pittsburgh's beautiful riverfront trails.

Contact Jessica at jessica@321ride.org.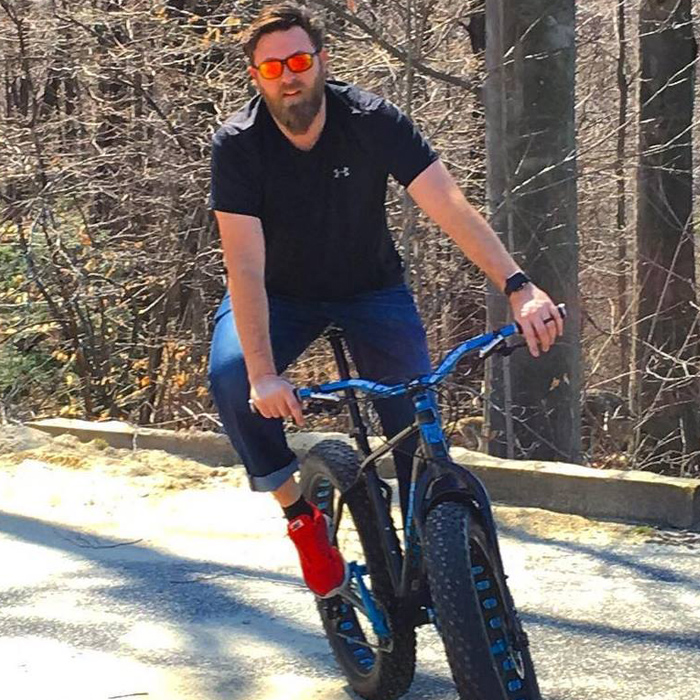 Ric Fera is the creative director, web developer and graphic designer for The Woiner Foundation and the 3-2-1 Ride. By the age of 32, Ric was a two-time melanoma survivor.
Ric was very fortunate that his melanoma was detected before it progressed beyond Stage 1. He sees his doctors at Pittsburgh's Hillman Cancer Center for bi-yearly checkups and encourages everyone to see a dermatologist on a regular basis.
Ric is a Network Security Engineer at the University of Pittsburgh. Ric grew up in the South Hills of Pittsburgh and currently makes his home in the city with his wife, Jessica, and their dog, Gracie. When he's not working, he enjoys traveling and taking in Pittsburgh's great outdoors, from the rivers to the vast bike trails and parks.
Contact Ric
at ric@321ride.org.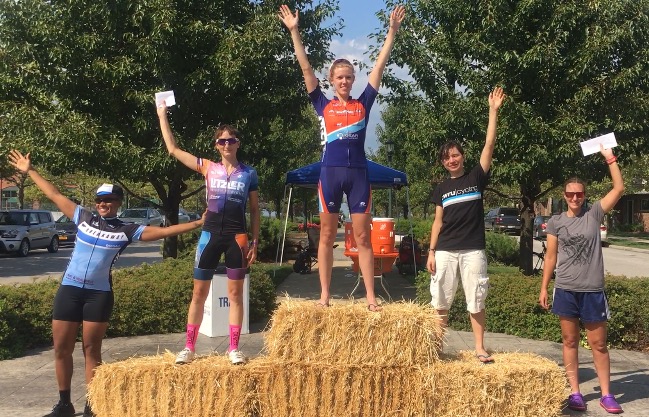 Gray Patton is the route coordinator for the 3-2-1 Ride.
Gray has been with us from the beginning. She's helped with everything from planning routes, to merchandising and isn't afraid to get her hands dirty to get the job done. She has more than a decade of experience in the cycling industry from working as the director of marketing for National Velo, Inc. to winning races on just about every kind of bike.

When Gray's not working she can be found training for the next race she's decided to take on. We love to see her smiling on the podium representing the 321 Ride, kicking butt and spreading awareness!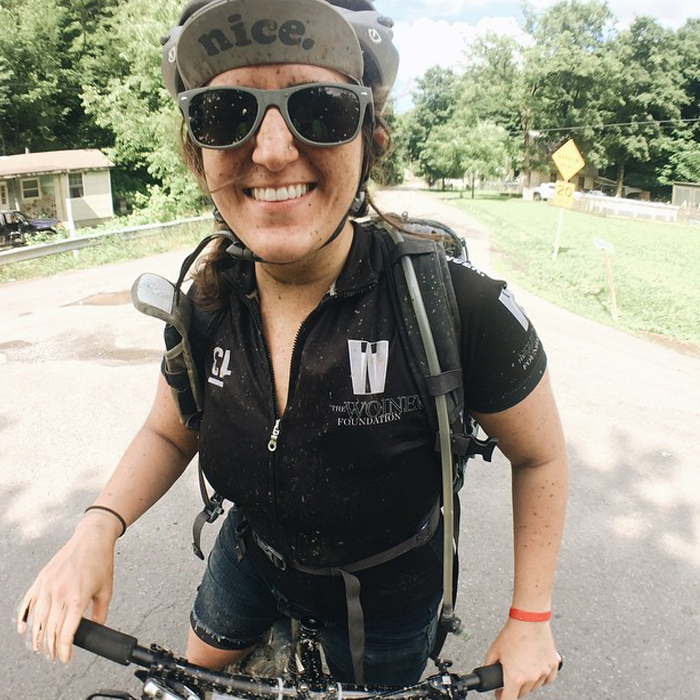 Sarah Pearman is the marshal coordinator for 3-2-1 Ride.
Sarah has worked as a board member of the non-profit Flock of Cycles, and she is passionate about cycling, not only as exercise but also as simple transportation. She loves helping people learn to ride confidently on the road. She was on board with us since our first ride and has been an indispensable member of our team ever since. She thinks events like 3-2-1 Ride are important because in addition to raising awareness and funds to battle cancer, they also help get people riding in Pittsburgh, which makes for a healthier and happier city!
Sarah wears many hats, but these days she works at Carnegie Mellon University as a Computer Security Researcher. She loves riding bikes through mud puddles while wearing dresses. Watch for Sarah racing under the 321 Ride banner on road and off!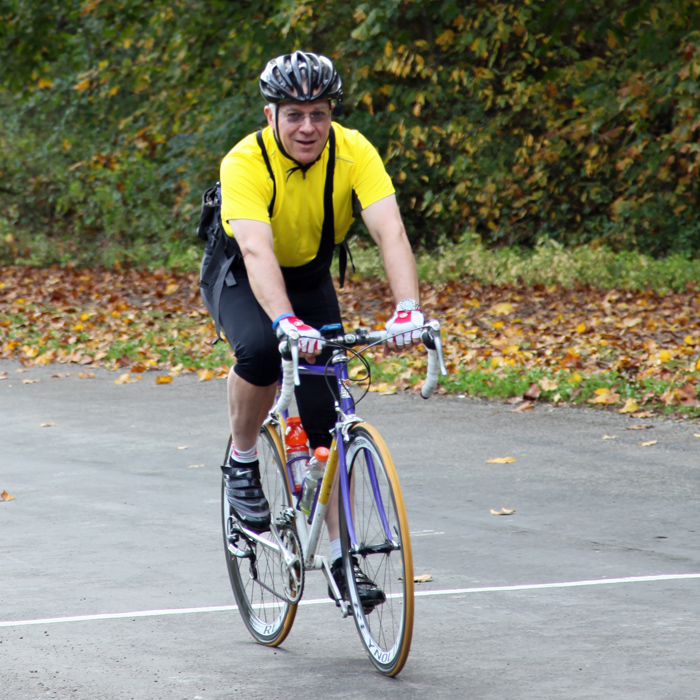 John Kirkwood, MD, and his staff, are members of the 3-2-1 Ride's development team.
John is the Co-Leader of the Melanoma and Skin Cancer Program at the University of Pittsburgh Cancer Institute (UPCI), and has been an avid cyclist for the past 60 years.
John's research has focused upon the analysis of the immunobiology and molecular basis of progression in melanoma for more than 40 years. His studies focused initially upon advanced melanoma, where his team has recently reported advances in the treatment of brain metastasis. He then turned to adjuvant therapy to prevent relapse after surgery, where his work established the first and to date only effective adjuvant therapy known as high-dose interferon.
When he's not working, John can be found riding one of his five bikes on 12, 25 and 50 mile routes that loop around Bakerstown/Gibsonia, up into Saxonburg and into Butler.
Proceeds from the ride directly support the research efforts of John and his team.